Ukraine Plane Air Alliance AN-12 cargo plane Crash
At least five people were killed and three more were injured when a chartered Ukraine plane crash in Ukraine on Friday after it ran out of fuel, authorities said.
The Ukraine Air Alliance AN-12 cargo plane, carrying seven crew members and one passenger, had taken off from Vigo, Spain shortly after midnight with Ukraine plans crash to stop in Lviv, Ukraine, to refuel before continuing on to Istanbul.
FATAL PLANE CRASH
Ukraine Air Alliance #UKL4050 Antonov An-12B flying from Vigo, Spain, crashed near its destination, Lviv airport, Ukraine. Reports from the scene indicate multiple fatalities. 8 people were on board. Aircraft visited Toronto before with its last visit on Oct 2. https://t.co/In5m8ZzkQm pic.twitter.com/2lTk0Y9u5q

— Tom Podolec Aviation (@TomPodolec) October 4, 2019
While attempting an emergency landing in Lviv, the aircraft disappeared from radar around 7:10 a.m. before crashing less than a mile off the runway at around 7:29 a.m., local reports said.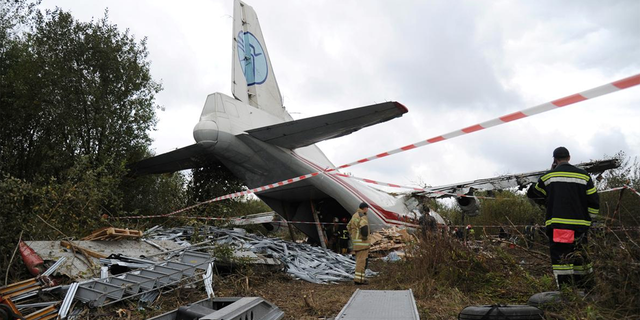 Ukrainian Infrastructure Minister Vladyslav Krykliy said five people died and three more were injured. According to a Reuters report, at least four crew members were among the fatalities.
At least 5 killed after a cargo plane crash-lands a mile away from Lviv airporthttps://t.co/XsBXXhHjnL

— DAILY SABAH (@DailySabah) October 4, 2019
The nationalities of the victims have not been identified but the Ministry of Foreign Affairs said there was no initial indication that anyone on board was Spanish.
Ukraine plane crash kills 5, injures 3 after running out of fuel, officials say https://t.co/71MusshNEY pic.twitter.com/RVHd3LOefk

— voiceofthehwy (@voiceofthehwy) October 4, 2019
The plane was described as a Soviet-designed four-engine aircraft.